About
"The Optical Center" stores are a family-owned optical business that specializes in professional eye care. Since 1991, craftsmanship and friendly service are our principles. Traditionally, we choose our products one by one, paying attention to details, quality and materials used. Every store has its own workshop with the newest equipment, ensuring high quality and fast delivery. Our vision is to become the best optical stores that will be renowned for their professional opticians, good service, and efficient work.
Our Services
Eyewear
In our store you will find a wide variety of famous brands for every taste. All new trends in designs, colors and shapes for a unique style.
Sunglasses
All the latest trends in designs to be in fashion but also many classic designs for those who love timless shapes and colours.
Kids eyewear
Quality eyewear from durable and skin friendly materials, in vibrant colors that our little friends will love.
Contact Lenses
For those moments that glasses aren't helpful... we are here to recommend among many companies the right lens for your eyes, for myopia, astigmatism, multifocal lenses or even keratoconus correction lenses.
Multifocals
There are many multifocal glasses on the market and it is important to choose the ones that fit you, to know the manufacturer and whether they are accompanied by a card of authenticity. Here we give you all the necessary information and we suggest the multifocal glasses that meet your needs.
Specialized Technicians
All glasses are made inside our stores, this way we guarantee you the highest quality and a fast delivery since you can have your glasses ready even on the same day!!!
Lab – Service
We undertake the service of your glasses for all metal and acetate, griff and nylor frames. We also offer free cleaning of your glasses in the ultrasonic machine.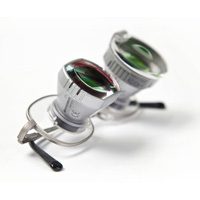 Magnifying Aids – Low Vision
Sometimes the eyeglasses are just not enough. Either it is because of your profession (e.g. dentist, technician), or because of a medical condition (e.g. glaucoma, macular degeneration). In these cases, solution is given through a magnifying optical system in front of the eye. Here you can try out or let us install such magnifying lenses.
The Little Extras
We believe in the little extras that will make your experience in our optical store unique. Coffees, juices and in the evening relaxing wine are offered. However, for anybody who does not have the ability to visit us, we can set a date and make a meeting at home in order to examine the problem and chose the right frame.
Our Philosophy
At The Optical Center every single customer is unique! Here we take care that your vision will be exceptional, the same as we take care of the products that we use and offer. Our goal is to achieve the best possible result for our customer, recommending high quality products at affordable prices. In our store you will come across a great range of eyewear that suits everyone and every style! From low priced solutions, to branded designer sunglasses from the newest collections! Because we love to see you smile!
Makis Mantzouratos
Optometrist & Optician
Kim Mantzouratos
Optical Assistant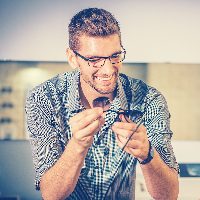 Sven Mantzouratos
Optometrist & Optician
Loukia Moussa
Optician Trainee
Stores & Contact Information
1st Store
Dorileou 5, 11521, Mavili Square, Athens
Phone: 210 – 64 32 095
E-mail: info@theopticalcenter.gr
Opening hours:
Monday & Wednesday & Saturday: 09:00 – 15:00
Tuesday & Thursday & Friday: 09:00 – 20:30
2nd Store
Aristotelous 79-81, 10434, Athens
Phone: 210 – 88 30 308
E-mail: viktoria@theopticalcenter.gr
Opening hours:
Monday & Wednesday & Saturday: 09:00 – 15:00
Tuesday & Thursday & Friday: 09:00 – 14:00 & 17:00 – 20:30
3rd Store
Dilou 23, 12134, Peristeri, Athens
Phone: 210 – 57 67 887
E-mail: peristeri@theopticalcenter.gr
Opening hours:
Monday & Wednesday & Saturday: 09:00 – 17:00
Tuesday & Thursday & Friday: 09:00 – 21:00