About
"The Optical Center" stores are a family-owned optical business that specializes in professional eye care. Since 1991, craftsmanship and friendly service are our principles. Traditionally, we choose our products one by one, paying attention to details, quality and materials used. Every store has its own workshop with the newest equipment, ensuring high quality and fast delivery. In addition, each store is equippded with the newest machines to measure your visual acuity. That guarantees the right glasses for each customer.
Our Services
WE LOVE TO SEE YOU SMILE
We believe in the "little extras" that will make your experience in our store even more pleasant and unique. Coffees, juices and in the evening relaxing wine are offered. However, for those who do not have the ability to visit us, we can set a date and make a meeting at home in order to make an eye exam and choose the right frame.
OPTOMETRY
Optometry is the measurement of visual acuity and functional evaluation of visual skills. Optometrists diagnose and restore visual impairments to normal levels by using glasses, contact lenses, filters or low vision aids. br> Optometrists do not interfere with pathological examinations, do not intervene and do not administer pharmaceutical pills or eye drops. If an examination reveals a pathology requiring pharmacological or surgical treatment, the case is referred to an ophthalmologist. Only ophthalmologists can interfere with the pathological health of the eye. br> The ophthalmologist can refer a patient to an optometrist for cases that require technical handling such as the application of contact lenses, keratoconical contact lenses, or the application of low vision aids.
Only the best for your eyes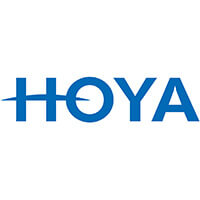 Makis Mantzouratos
Optometrist & Optician
Kim Mantzouratos
Optical Assistant
Sven Mantzouratos
Optometrist & Optician
Loukia Moussa
Optician Trainee
Stores & Contact Information
1st Store
Dorileou 5, 11521, Mavili Square, Athens
Phone: 210 64 32 095
E-mail: info@theopticalcenter.gr
Opening hours:
Monday & Wednesday: 09:00 – 17:00
Tuesday & Thursday & Friday: 09:00 – 20:30
Saturday: 09:00 – 15:00
2nd Store
Aristotelous 79-81, 10434, Athens
Phone: 210 88 30 308
E-mail: viktoria@theopticalcenter.gr
Opening hours:
Monday & Wednesday & Saturday: 09:00 – 15:00
Tuesday & Thursday & Friday: 09:00 – 14:00 & 17:00 – 20:30