About
"The Optical Center" stores are a family-owned optical business that specializes in professional eye care. Since 1991, craftsmanship and friendly service are our principles. Traditionally, we choose our products one by one, paying attention to details, quality and materials used. Every store has its own workshop with the newest equipment, ensuring high quality and fast delivery. In addition, each store is equippded with the newest machines to measure your visual acuity. That guarantees the right glasses for each customer.
Our Services
Optical frames
In our store you will find a wide variety of famous optical brands for every taste for both men and women. We are her to help you choose from all new trends in designs, colors and shapes the right one for your face shape for a unique style.
Multifocals
Here we recommend the multifocal glasses that meet your personal needs as we cooperate with the biggest companies. For us it is very important to inform you about the different models of each company and together to choose the best lenses for your needs at the best price.
Click for more
Low Vision – Magnifying Aids
Sometimes eyeglasses are just not enough. In some medical conditions such as glaucoma or macular degeneration vision gets very low. In these cases, solution is given through a magnifying optical system or a telescopic system in front of the eye. Here you can try out such low vision systems for free.
Contact Lenses
For those moments that glasses aren't helpful... we are here to recommend among many companies the right lens for your eyes, for myopia, astigmatism, multifocal lenses or even keratoconus correction lenses.
Kids eyewear
Quality eyewear such as optical frames and sunglasses, from durable and skin friendly materials, in vibrant colors that our little friends will love. Here you will find a big variety of lightweight and flexible kids glasses that don't break!
Sunglasses
The biggest variety in sunglasses from the most famous brands. All the latest fashion trends in designs, colors an materials are chosed one by one by us. From classic designs and colours to modern and excentric, there is a perfect pair for every one.
Specialized Technicians
All glasses are made inside each store's specialized workshop. This way we guarantee you the highest quality and a fast delivery since you can have your glasses ready even on the same day!
Lab – Service
We take over the service and repair of your glasses for all metal and acetate, griff and nylor frames. We also offer free cleaning of your glasses in our ultrasonic machine tub.
WE LOVE TO SEE YOU SMILE
We believe in the "little extras" that will make your experience in our store even more pleasant and unique. Coffees, juices and in the evening relaxing wine are offered. However, for those who do not have the ability to visit us, we can set a date and make a meeting at home in order to make an eye exam and choose the right frame.
OPTOMETRY
Optometry is the measurement of visual acuity and functional evaluation of visual skills. Optometrists diagnose and restore visual impairments to normal levels by using glasses, contact lenses, filters or low vision aids. br> Optometrists do not interfere with pathological examinations, do not intervene and do not administer pharmaceutical pills or eye drops. If an examination reveals a pathology requiring pharmacological or surgical treatment, the case is referred to an ophthalmologist. Only ophthalmologists can interfere with the pathological health of the eye. br> The ophthalmologist can refer a patient to an optometrist for cases that require technical handling such as the application of contact lenses, keratoconical contact lenses, or the application of low vision aids.
Only the best for your eyes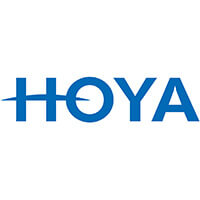 Makis Mantzouratos
Optometrist & Optician
Kim Mantzouratos
Optical Assistant
Sven Mantzouratos
Optometrist & Optician
Loukia Moussa
Optician Trainee
Stores & Contact Information
1st Store
Dorileou 5, 11521, Mavili Square, Athens
Phone: 210 64 32 095
E-mail: info@theopticalcenter.gr
Opening hours:
Monday & Wednesday & Saturday: 09:00 – 15:00
Tuesday & Thursday & Friday: 09:00 – 20:30
2nd Store
Aristotelous 79-81, 10434, Athens
Phone: 210 88 30 308
E-mail: viktoria@theopticalcenter.gr
Opening hours:
Monday & Wednesday & Saturday: 09:00 – 15:00
Tuesday & Thursday & Friday: 09:00 – 14:00 & 17:00 – 20:30