SOS new eyeglasses! You just landed in Greece and are about to enjoy a lovely vacation. Hotel's booked, restaurant reservations have been made, and you've already preordered your sightseeing tickets. And then worst case scenario comes up… your eyeglasses are lost, you either forgot them at home, or lost them at the airport.
Nothing to panic about, we got you covered at "The Optical Center".
Here's what we can provide you with in case of an emergency if your eyeglasses are lost and you need new eyeglasses.
New eyeglasses in Athens and Repairs
New eyeglasses r

eady in 4 hours
At "The Optical Center" in the center of Athens, we can make you a pair of new eyeglasses in only 4 hours.
Here you can
Receive new glasses within 4 hours.

Have fast service and delivery without waiting for days.

Get new lenses fitted either in an old or a new frame.
Fitting old lenses to a new frame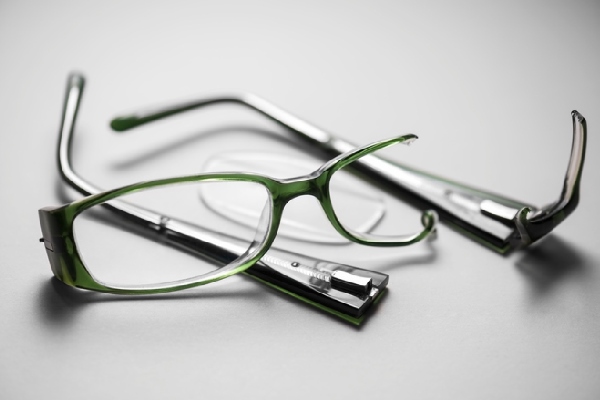 In case you broke your eyeglasses and are in such condition that nothing can save them we have a solution:
We can transfer your old lenses in a new frame that you can pick up the same day at the store.

We give you the ability to transfer the lenses to a frame you already have.

Immediate change in our workshop by experienced technicians.
Refresh your favorite glasses in our workshop
Let's say you've booked a long trip have enough time to refresh your old glasses. We can do that too.
Repair breaks on both metal and acetate frames.

Refresh the blur marks that have whitened the frame over the years.

Replace spring mechanisms on temples and fix points faded color from scratches on metal frames.

Put new lenses in your sunglasses in whatever color you choose from our large catalog.
Metal frame point paint and change of color
Also if you just need a refreshment:
We fix points of faded color from scratches on metal frames.

We change the whole color of your metal frame through a special process.

The colors used are enviroment and skin-friendly.
Eyeglasses bonding
In case of broken eyeglasses:
We replace spring mechanisms on temples.

We bond metal bridges.

We put a special coating on the bonding for maximum discretion.

We repair metal nosepads by adding a new spare.
Service and cleaning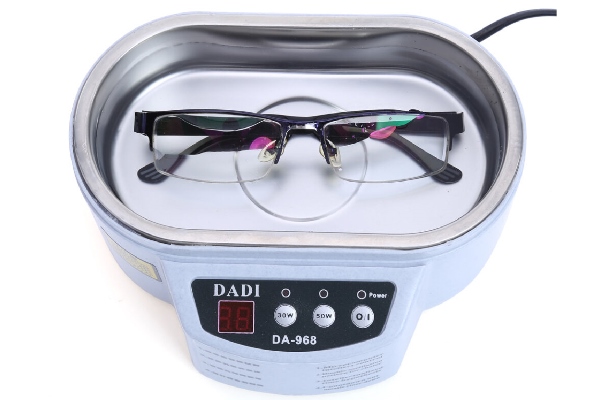 We clean the glasses on the special ultrasonic machine which ensures deep cleaning for better maintenance.

We tighten all screws or place missing ones.

We install new nosepads.
New contact lenses
In case you don't want to get a new pair of glasses we can provide you with a pair of contact lenses immediately from the ones we have in stock.
Our experienced optometrists provide you with a free eye exam if needed.

Specialized opticians will assist you with applying contact lenses.

We offer ONLY BRANDED PRODUCTS at the most competitive prices!
Optometry
According to the definition of the European Council of Optometry and Optics (ECOO) as set out in the article of the Hellenic Academy of Optometry:
"Optometry is an autonomous profession in the field of health that requires education and is subject to certain rules, that is to say, practiced exclusively by graduates of recognized schools who have obtained a license to practice the profession. Optometrists provide primary eye and vision health care, which includes refraction (and prescription), selection and treatment of appropriate "refractive aids", diagnosis and management of eye diseases, and restoration of vision to normal levels."
In our stores we provide free eye exams on our advanced vision testing instruments.

Eye exams are always provided in the case of low vision aids and multifocal purchases. So that the guarantee of good vision comes from us.

Visit us or book your appointment at210 64 32 095!
The Optical Center in Mavili Sqaure
The optical stores "The Optical Center" are a family owned business that specializes in professional eye care. Craftsmanship and friendly service have been our principles since 1991. We always select our products one by one and pay attention to the high quality of the materials.
Each store has its own workshop with specialized equipment, which guarantees you fast delivery with the best results. Being responsible for your good vision, each store has a modern ophthalmological equipment for eye exams, so we can ensure that every prescription is being properly executed.
Come visit us, we will be very pleased to meet you!